Eisenhorn Key frame- Fan art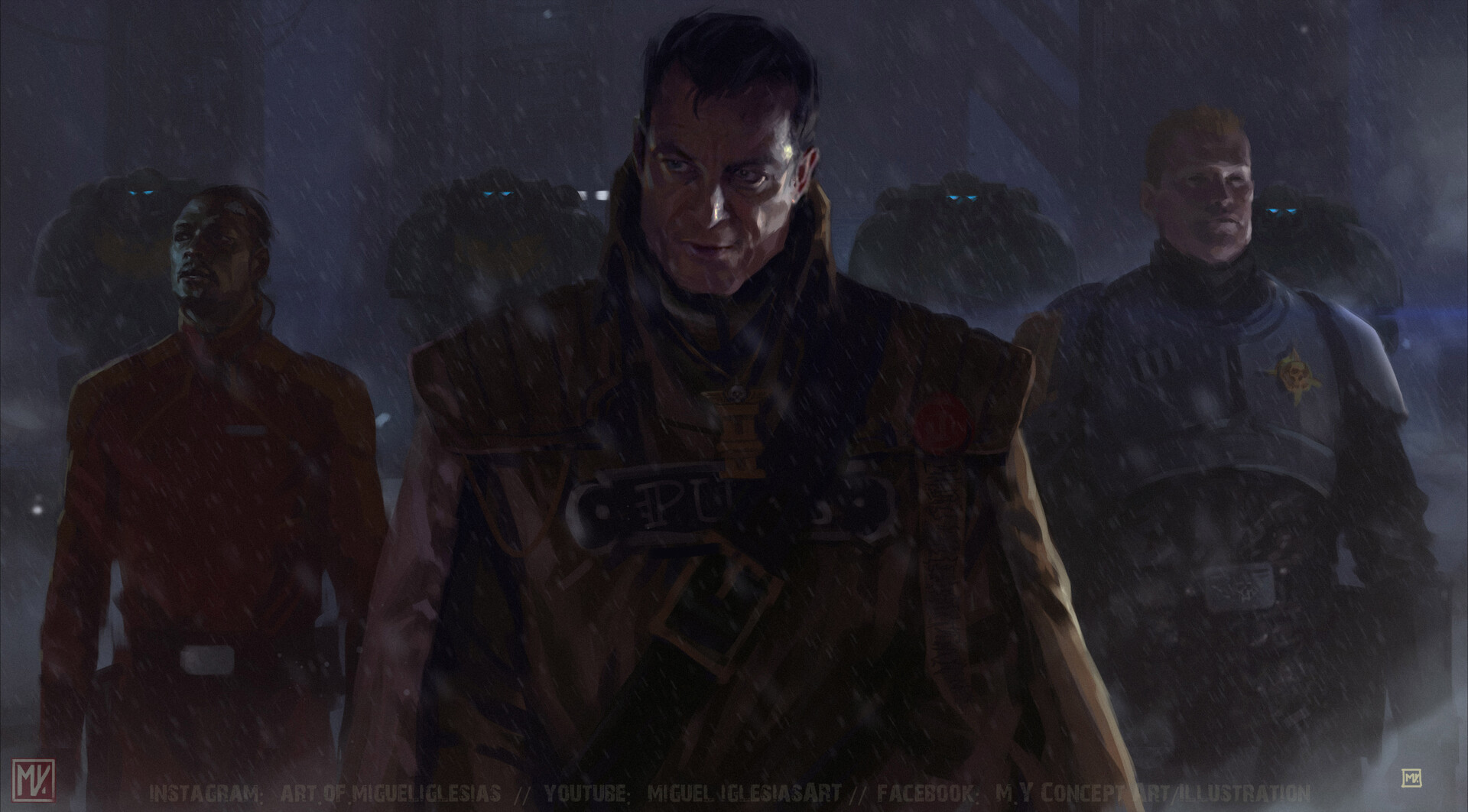 I did this fan art key frame I did this last weekend out of pure excitement for the announcement done by Big Light Productions and Gamesworkshop about the Eisenhorn tv series.
I would kill to work on this project!! The books written by Dan Abnett are among my absolute favorites!
So here is my take mainly on the character and some of his companions. I hope you like it.